Who Knows That I Live Here With You (forthcoming), high definition video with sound, multi-channel with live performance
I am in the production stages of a new multi-disciplinary work in collaboration with theatre director John King, cultural geographer Prof. Karen Till (NUI Maynooth), writer Finbarr Doyle and choreographer Rajinder Singh.
Who Knows That I Live Here With You is a work that draws on my own family's experience of a 6-year period of hidden homelessness, also aiming to create awareness of the global campaign to recognise adequate and affordable housing as a human right.  Currently in Ireland there are many examples of chronic spatial injustices that produce urban dwellings as a kind of trap or confinement, reducing people's self-worth and making them feel insignificant, powerless and small.
My ambition is to create possibilities in this work for children to be empowered by their unique perspective and ways of interacting with their spatial environment. Through experimentation with the fusion of film, live performance, installation, and the dialogue between these media, innovative spatial relationships are created whereby solidarity and collective action allow the children to break free of the "monster" that makes housing precarity their reality.
Currently the film component of the project is being edited along with the development of the live performance.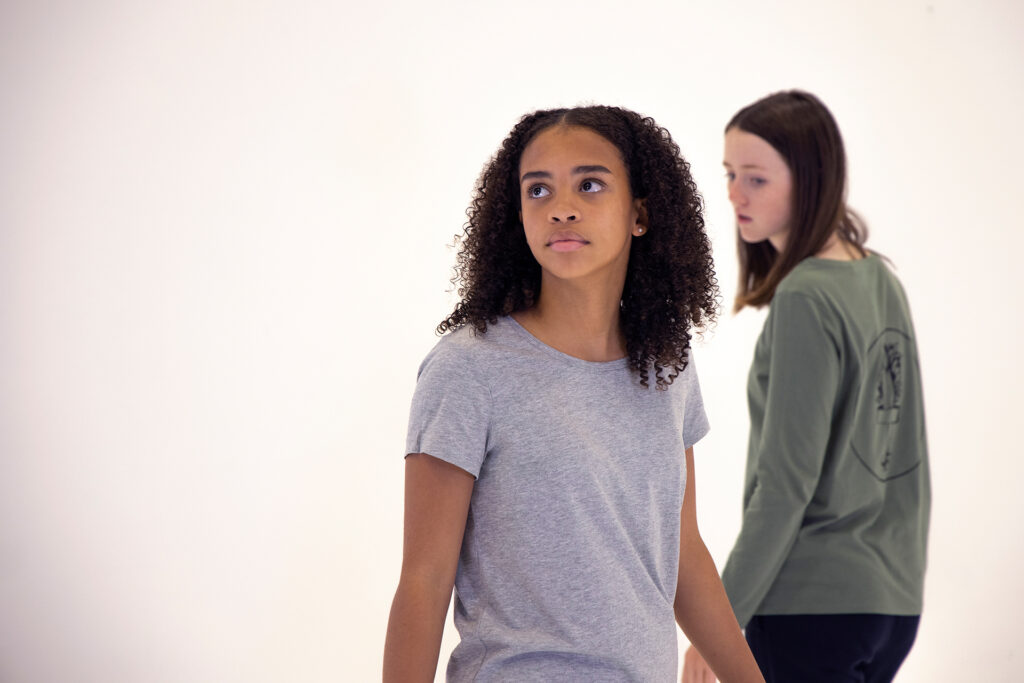 Cast: Aisling Doyle, Sive Doyle, Dearbhla Boyle and Ruadhán Boyle.
Film production team: cameras and lighting, Berta Mars and Rory McLaughlin; location sound recording, Atlanta Ernst Hennessy; wardrobe design, Ellen Andrade; makeup artist, Daisy Keogh; production design, Julia Benedict; set construction, TC Kaye.
Film production was made possible with the support of Studio 14 and Griffith College Dublin.
The development of this project was supported by The Arts Council.