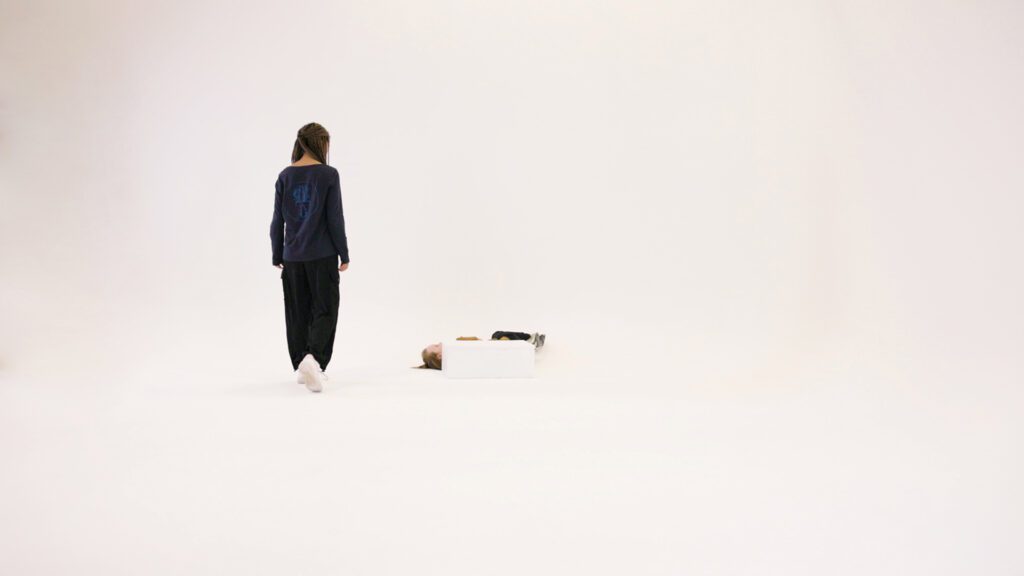 My Work
I am a visual artist making works that are concerned with the power inherent in the design of our contemporary cities. I aim to expand our spatial imagination in order to create new ways of thinking about our social and political relationships.
I work primarily in the media of photography and film, with my photographic work sometimes being accompanied by light installations to expand the photographic space. My research is focused in the area of spatial politics and the everyday urban environment. Key influences are the writings of Henri Lefebvre, Michel de Certeau, Edward Soja, bell hooks, Kirsi Pauliina Kallio and David Harvey. Referencing cinema is a core aspect of my practice and part of the development for any project involves identifying aspects of spatial cinematic language and configurations relevant to our lived experiences.
The production of my work is planned and staged and my preparation involves sketching, collage, storyboarding, scripting and rehearsing. Collaboration is a central part of my working process and I am now expanding my practice to develop a new multiscreen installation piece with live performance.
I received a Masters in Art and Research Collaboration from IADT, Dun Laoghaire (2015).  My work has been exhibited at: the Irish Museum of Modern Art, Photo Museum Ireland (formerly Gallery of Photography), Temple Bar Gallery, Pallas Heights and the Royal Hibernian Academy in Dublin; EVA International (Limerick City Gallery of Art), the Crawford Gallery in Cork and the Mermaid Arts Centre in Wicklow.  During the research stages of my Potsdamer Platz moving image project, I was invited by the Irish Museum of Modern Art to speak as part of their Art / Memory / Place series of talks (2016) and also to present my work in progress at the Irish Film Institute (2017).  Potsdamer Platz has received awards from Berlin Indie Film Festival (2021), Lisbon Film Rendezvous (2022) and Blow-Up International Arthouse Filmfest, Chicago (2022).   My photographic work is in the State Art Collection and in private collections.  I live and work in Dublin.